Eastern Technical Associates provides public visible emissions certification programs in Kansas. Choose the Kansas smoke school location below to learn more about class and field locations, lecture information, fees, and agenda.
ETA's comprehensive Method 9 classroom lecture is also available in online format. Attendees can access web-based training and participate in the session from the convenience of their office or home.
---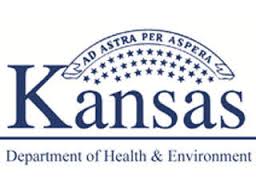 October 20-22, 2020
Visible Emissions Lecture Information
Tuesday, October 20, 2020
9:00 am EST
Live Lecture Webinar (Must register separately)
There will be no classroom lecture. If you need to take the lecture, please register for one of our weekly webinars on the schedule page of our website.
Field Opacity Certification
Wednesday & Thursday, October 21 & 22, 2019

8:00 a.m. Registration & 8:30 a.m. Start

Kansas City Kansas Community College

Field off Campus Boulevard (behind Lowe's)

7250 State Street

Kansas City, KS 66112
---
Contact Us Today To Learn More About KS Smoke School Programs
Eastern Technical Associates is the smoke school people in Kansas trust for Method 9 opacity certification. Give us a call today at (919) 878-3188 to speak with a visible emissions expert.