Whether clients attend one of our public programs or arrange for a private, on-site session, Eastern Technical Associates provides the most comprehensive Visible Emissions Certification Programs available today.
The core of our smoke school training is the full-day lecture. The class not only focuses on the procedures required for valid observations, but stresses the importance of accurate, legal documentation as a crucial aspect of compliance. The lecture features a practical exercise and hands-on training, bolstering confidence and competence.
The field certification tests offer clients multiple opportunities to certify while strictly adhering to all U.S. EPA testing guidelines and requirements.
These qualities set ETA apart as the industry standard. Opacity monitoring and compliance begins with high-quality training and testing.
Eastern Techincal Associates is recognized as the authority in opacity consulting. Our experience and extensive knowledge of opacity issues allows us to provide a broad scope of services to satisfy our clients' needs.
Please follow the links or contact us below to learn more about our consulting services.
• Litigation Support
• Site Plans & Audits
• VEO Form Audits
• Smoke Readings
• Program Audits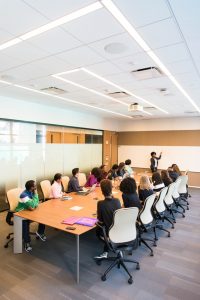 Identifying problems related to indoor air quality issues can be quite challenging. The array of variables that exists are abundant. ETA can help you by performing a comprehensive assessment of your home or property to identify the pollutant sources. The IAQ assessment we perform will possess a thorough walk thru inspection of your property along with the collection of parameter data. The inspection will assist in the collection of data needed to determination if an air quality testing plan needs to be implemented.
Common indoor air pollutants
VOC's
Chemical Contaminants
Combustion Contaminants
Allergens
Radon
Contact Us for Opacity Training and Indoor Air Consulting
If your company, agency, or legal staff is interested in ETA's opacity training or indoor air quality consulting services, please contact us today at (919) 878-3188