Eastern Technical Associates provides a public visible emissions certification program in Louisville. Select the Kentucky smoke school location below to learn more about class and field locations, lecture information, fees, and agenda.
ETA's comprehensive Method 9 classroom lecture is also available in online format. Attendees can access web-based training and participate in the session from the convenience of their office or home.
---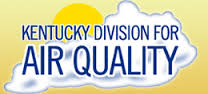 September 8-10, 2020
Lecture Information
Tuesday, September 8, 2020
8:30 a.m. Start

Holiday Inn Express Louisville Northeast

3711 Chamberlain Lane

Louisville, KY 40241
Field Information
Wednesday & Thursday, September 9 & 10, 2020
8:00 a.m. Registration & 8:30 a.m. Start

E.P. Tom Sawyer State Park

Softball Parking Lot

3000 Freys Hill Road

Louisville, KY 40241
---
Contact Us Today To Learn More About KY Smoke School Programs
Eastern Technical Associates is the smoke school people in Kentucky trust for Method 9 opacity certification. Give us a call today at (919) 878-3188  to speak with a visible emissions expert.