Eastern Technical Associates provides a public visible emissions certification program in Albuquerque. Choose a New Mexico smoke school location below to learn more about class and field locations, lecture information, fees, and agenda.
ETA's comprehensive Method 9 classroom lecture is also available in online format. Attendees can access web-based training and participate in the session from the convenience of their office or home.
---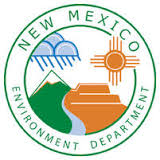 August 18-20, 2020
Lecture Information
Tuesday, August 18, 2020
9:00 am EST
Live Lecture Webinar (Must register separately)
There will be no classroom lecture. If you need to take the lecture, please register for one of our weekly webinars on the schedule page of our website.
Field Information
Wednesday & Thursday, August 19 & 20, 2020
8:00 a.m. Registration & 8:30 a.m. Start

New Mexico State Fairgrounds

Gate 4 Parking Lot

300 San Pedro Drive North East
Albuquerque, NM 87108
---
Contact Us Today To Learn More About NM Smoke School Programs
Eastern Technical Associates is the smoke school people in New Mexico trust for Method 9 opacity certification. Give us a call today at (919) 878-3188 to speak with a visible emissions expert.